$50 DOT Drug Testing
$25 for Collection Only
---
Two Locations
---
Convenient DOT Drug Testing
at Denver West TA Truck Stop
I-70 and Ward Road
(720)436-2554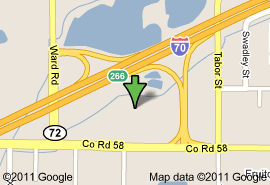 ---
Pine Creek Center
I-70 and Peoria
(720)538-2726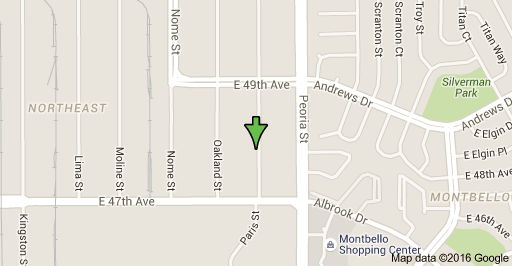 ---
DOT Drug Testing Services
We offer DOT 5 panel urine drug testing services that comply with Federal Government DOT and Federal Motor Carrier Safety Administration's (FMCSA) rules & regulations for commercial motor vehicle drivers.

-DOT approved urine 5 panel drug test.

-SAMHSA (Substance Abuse and Mental Health Services Administration) certified laboratory analysis and MRO (Medical Review Officer) service.

-This SAMHSA certified urine drug test is evidential and supportable enough to be used in a court of law.

-We ensure non invasive and dignified procedures while testing.

-Our professional service guarantees privacy and accuracy.

-The driver is provided with a copy of the completed DOT Drug Test form and/or Chain of Custody form.

-Drug testing confirmation, test results, and chain of custody forms are faxed and mailed to the employer.


Who Must Be Tested?
All CDL drivers operating commercial motor vehicles (CMVs)(greater than 26,000 GVWR, or transporting more than 16 passengers, including the driver, or placarded hazardous materials) on public roadways must be DOT drug and alcohol tested.

This applies to any driver required to possess a CDL, including those employed by Federal, State, and local government agencies, "owner operators," and equivalently licensed drivers from foreign countries.

Part-time drivers must also be included in an employer's drug and alcohol testing program. Drivers who only operate CMVs on private property not open to the public do not require testing.

We provide a nationwide professional, quality, Random D.O.T. Drug Testing consortium. Our program will meet or exceed federal, state, local and industry standards subject to FMCSA DOT 49 CFR, Parts 40 and 382 Requirements.


DOT and non-DOT Drug Test Privacy
We proceed with the collection process with the highest degree of professionalism to ensure that every precaution is taken to maintain the integrity of the collection process.

-The driver is positively identified as the person who must undergo the test.

-We check to make sure that the driver to be tested does not introduce means to tamper with the urine specimen.

-The specimen is checked for proper temperature.

-The specimen is then split into two separate containers and sealed in the presence of the driver.

-The sealed containers are sent to our certified laboratory for 5 panel drug testing; or, specimens for 'collection only' are sent to the employer-designated laboratory, together with the Chain of Custody form.


DOT Drug Test Results
We get results to you as quickly as possible:

-Confirmation of the DOT drug test is faxed to the employer as soon as the process is completed.

-Drug test results are faxed to the employer as soon as they are available from the certified laboratory. Negative urine drug test results are usually available within 24 hours. 5 panel drug tests under review will generally take longer, as the MRO contacts the driver to verify for any medical explanation of questionable results. DOT requirements allow for up to 10 days for the verification process.

-Results of drug testing, as well as the DOT Chain of Custody (CoC) form are mailed, and also faxed, to the employer.


What Does a 5-Panel Drug Test Look For?
The five-panel drug test, also referred to as NIDA-5, is a standard drug test established by the Substance Abuse and Mental Health Services Administration (SAMHSA). This test is commonly used as a pre-employment screening technique. The five-panel drug test can be performed and analyzed by a laboratory, or administered at home, with rapid results.


Controlled Substances


The five-panel drug screen will test for the following controlled substances, typically through a urine sample: marijuana (THC), cocaine, amphetamines/methamphetamines (Ecstasy, crystal meth), opiates (heroin), oxycodone and phencyclidine (PCP). These six substances are considered to be the most commonly abused drugs. The minimum concentration level for each drug group has been established by SAMHSA.


Interpreting the Results


The results of the test are determined against a control value. The control value shows the results of what a clean, drug-free sample would return. For most home-testing kits, the control value displays a red line. If the test sample does not display this red line, then the sample has tested positive for that substance. Likewise, if the test sample does show a red line, that sample has tested negative for the substance. A positive result means the drug has been found in the sample.


Accuracy of Drug Tests


While home-testing kits can show if any of the five-panel drugs have been found in the sample, the only way to ensure 100 percent accuracy is to send the sample to a laboratory for testing. Drug tests that are performed under the request of employers are usually verified with a laboratory, so the results can be relied upon. However, it has been shown that some home-testing kits are often just as accurate as laboratory testing.


Disadvantages


Even though test results can show if a person used one or more of the drugs tested for, they cannot provide any further information. The five-panel drug test cannot determine how long ago the drug use took place, or the time period during which the drug was used. Upon positive results of the five-panel test, additional testing can be performed to answer these questions, such as a hair follicle drug test.