DOT Physical Exam Requirements
---
What are the DOT physical requirements? Where do I find the DOT physical form? How long does it take to get my DOT physical card? These are all common questions that many people have, especially if it is your first time.

Where do I find the DOT physical form?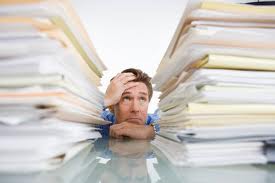 Let's start with this question first. For your convenience, our office provides you with all the necessary paperwork that you need. If, however, you would like to have the personal information on the DOT physical form filled out before your appointment you can find the forms here.

What are the DOT physical requirements?
This is a very common question and a very worry some one for many people. The DOT physical exam is a simple exam but a very important one. There are strict guidelines that pertain to your health and your ability to drive. Here are the general qualifications of drivers.

The medical requirements are much more involved. There is a brief health history to determine what types of conditions you have previously or currently are dealing with. Conditions such as diabetes, high blood pressure or heart conditions will affect the length of time your DOT medical certificate is good for.

Next is vision. If you wear glasses or contacts to drive be sure you are wearing them for the exam. The driver must have at least 20/40 vision to pass. The driver must also be able to distinguish and recognize red, green and amber colors.

Hearing is the next part of the exam. The applicant must be able to hear a forced whisper from at least 5 feet away. If you wear a hearing aid or other device make sure that you are wearing it the day of your exam.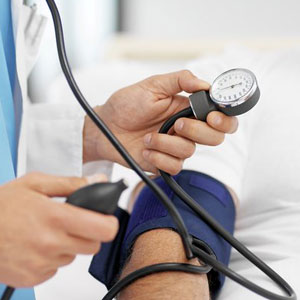 Blood pressure and pulse rate is next. This is a very important part of the exam as there is a lot of emphasis placed on it. Normal blood pressure is usually in the 120/80 range. This can vary from person to person. Regulations allow for anyone with blood pressure lower than 140/90 to qualify for a two-year medical certificate. If the blood pressure is 140-159/90-99 the medical certificate is only good for one year. If blood pressure is any higher, medication or other forms of control may be needed before a DOT physical card can be given. Things such as stress, smoking or drinking coffee before the exam can elevate blood pressure so come prepared and be aware. The heart is also checked to make sure pulse is strong and regular. Check out this great article on how to lower your blood pressure naturally.

After this there is a brief physical examination to make sure all other body systems are in working order. This includes checking heart, lungs, spine, reflexes, eyes, ears and many other systems and tests.

Finally the laboratory testing. Drug testing is not required for the DOT physical exam but may be required by an individual employer. The urine analysis only checks for protein, blood and sugar in the urine. Come prepared to give a small sample.

All told the exam usually takes between 20-30 minutes. We strive to make this whole process as quick and painless as possible. For more DOT physical exam requirements, click here.


How long does it take to get my DOT physical card?
As long as you pass the DOT physical exam and there are not health issues that need to be followed up with, you will walk out of our office with a laminated, wallet sized DOT physical card in hand. We also send you home with the long form and a copy of the physical card for your employer.